作品展示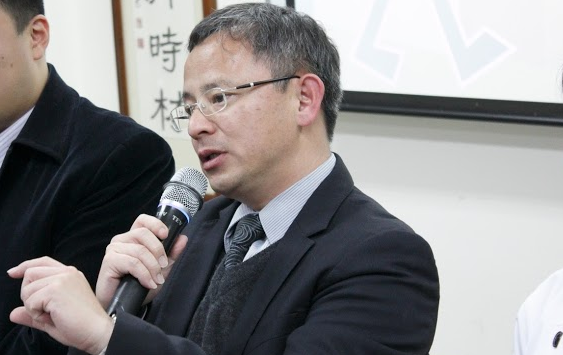 作品製作步驟
"I have been in manufacturing for more than 20 years, and was about to retire, but instead I started my business last year. Taiwan's education needs to change, someone has to do it."
The Encore Startup Mentor Month has invited four entrepreneurs to talk about their experiences on the topic of "Generation." The third lecturer, Kevin Lai, who is the General Manager of 歐登精密科技公司 and represents entrepreneurs of the 40s generation. His business theme is rather unique, it's called the "5-axis machining" which most people are not familiar with.
"I studied mechanics, it was great experience, and I worked in a factory for six years, until my boss decided to send me to China, which I did not want so I left. The rest of my career from then on has all been about product development, design, and manufacturing, much like a consultant. I joined the German company Open Mind ten years ago doing something called the 5-axis machining application. You might not be familiar with it."
"Think of 5-axis as the 3D printing everybody is talking about, with an extra 2D for more possibilities, which means it has the x, y and z axes and it also rotates. It can print almost anything you can draw."
5-axis machining, the 3D + 2D printing
"I started working with the German company more than a decade ago, about the same time Europe started the "small-volume, large-variety" production, which Taiwan only started two years ago. It used to be difficult for small teams to find someone to make samples for them, and the design still had to go through many cost assessments, the molding process itself took as long as 45 days. However, times have changed, you no longer need an entire factory to make your own products. There are more and more technologies to assist small teams, and the 5-axis machining is one of them."
5-Axis Machining Demo:
"5-axis machining makes manufacturing easy, you can do a quick sketch on your computer, make a simulation of the production process inside the machine, then add in the materials. The 3 linear axes and 2 rotary axes will reach the specified coordinates and directions, and use the CNC subtractive manufacturing, unlike 3D printing which is additive manufacturing."
"In 2007, I saw this technology being used in Korea, and thought that Taiwan really needed the ability to make customizable, easy to design, and small-volume large-variety products. I wanted to bring it to Taiwan, because this is where I decided to stay. The 5-axis machining was used to build nuclear weapons in the past so until this year it's still under strategic control. You have to sign an affidavit before you can buy one, and it costs 25 million TWD each. We have already used it to make various products with materials like metal, plastic and ceramic."
"The value of a new technology depends on its ubiquity." Lai took himself as an example. He told us that he has 3 daughters but nobody in his family understands what he does, because this job is too much engineering, also boring. "My other interests are coffee beans and coffee machines. I love them so much that I design the machines myself, which is why I'm trying to design and make something casual and consumer-oriented. Many makers are facing the problem of having limited tools, so they have to make everything by hand or 3D printers, and the quality usually won't satisfy the customers. We want to provide the advanced tools to help small entrepreneurs make exquisite products."
"I have spent a lot of time from doing industrial design, engineering to being a maker, and never thought about leaving Taiwan. Out of the many countries I have been to, no place is like Taiwan, that has all the different industries all over country. For the past decade, I have been thinking about what Taiwan can do, how to do, and it's all related to this promotion I am devoted to."
"We have done plenty of industrial consulting, helped around 200 companies. The biggest of them all was the engineering department of EVA Airways' aircraft engine factory, but it was still super boring."
"At the moment, we are focusing on two things: medical treatment and customized goods. These are the industries of "people", and also what I'm really interested to do."
Inspired by Stanley Yen, the promotion of this new technology to schools of eastern Taiwan
"It used to be difficult for a new technology to become ubiquitous. Take the 5-axis machine for instance, it took 3 years to train an engineer to operate it. Luckily the software later became smart, and the machines became cheap. From our experience with over 30 universities of technology and vocational high schools, we can train a batch of engineers who are ready to work in as fast as two weeks."
"I've been doing the promotion for ten years and Taiwan is still new to it, because most Taiwanese entrepreneurs are happy with their small investments. This, is quite different."
As a native of Hualien, Kevin Lai said that he was inspired by education philanthropist and chairman of the Alliance Cultural Foundation, Mr. Stanley Yen, and decided to promote this technology to schools in remote areas.
"Have you heard of Kung-Tung Technical Senior High School? It was founded by Fr. Hilber Jakob from Switzerland in 1960, which is also where Taiwan's mentor and apprentice model originated from. Until today, they still take implementation very seriously, and allow students to be creative and inventive. I first came to this school two years ago, and I'm still going there regularly to teach. We are also working with several industries to make plans for them, and to impart this technology to them, hoping to get everyone to work together."
"I'm from Hualien myself, and I feel that youths from the eastern and western regions don't share the same amount of opportunities at all. I spend most of my time after work in the eastern region, and have trained over 1000 students in the past ten years. It's a pity that some of them can't find jobs because the industry is too slow."
Reviving the glory of "living room is factory," the advanced version
"When it comes to entrepreneurship, many people question about Taiwan's opportunities. Whether it's about the industry, or about educating the people, what we should focus on is how to create more added values. I believe Taiwan's biggest problem is the OEM model, which is where people keep finding ways to reduce costs, as though everything can be free for the taking, and this is quite a serious issue. Creating added values, is what I always try to convey in my speeches, instead of just teaching the technology to people."
"I learn a lot from my business, especially after meeting all the makers from Taoyuan. There are so many experts, or geeks among them."
"I'm currently planning a pilot plant, which will hopefully revive the glory of "living room is factory" from 50 years ago. This living room might cost tens of millions due to all its advanced equipments, oh and its monthly output is worth about more than 2 million." Kevin Lai has confidence in himself. He seems pretty busy for a man who once thought about retiring.