作品展示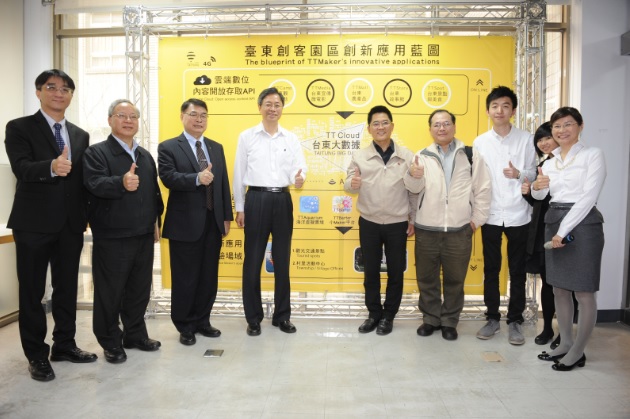 作品製作步驟
Premier Chang San-cheng visited the "Taitung TTMaker 4G Application Innovative Startup Park" on March 18 and was impressed by its complete functionalities despite its size. The Taitung TTMaker Park is located at the Taitung campus of National Taitung University, and built by the university in cooperation with the Taitung County Government and several private businesses. It is spacious and has a training field for startup teams to grow. Other services include coworking space, professional consultancy, technical and research assistance, marketing and promotion, commercial media, legal advice, cash flow and logistics API, and financial services. Through their rich database, the latest information on the IT industry, investment and financing advisory will all be provided. The Taitung TTMaker Park is a combination of industry, government and campus, and aims to build a prosperous future for education and the industry as their mutual goal.
Later, Premier Chang went to the Tiehua Music Village for the "Taitung International Charming Attractions." The Taitung County Government has been committed to promoting tourism in the recent years, and the number of tourists has increased by 2 million each year. The transformation of the old Taitung Station into the Taitung Railway Art Village not only turns Taitung into a prominent art performance center which forms a network with nearby movie theatres, theme restaurants and bike paths, but also is a great way to highlight Taitung's local culture. This makes a good example of the cooperation between local and central governments. Premier Chang said that he would definitely visit Taitung again simply as a tourist.
Premier Chang thinks that looking out for remote areas is one of the policies that gains universal support, and he hopes to seek help from other ministries to establish the foundation of success for the Taitung TTMaker Park. He has asked the Ministry of Economic Affairs, the Ministry of Transportation and Communications, and the Ministry of Education to open their resources to Taitung County Government and the Hualien Taitung Funds, to help Taitung Makers pursue their dreams with innovative ways.