作品展示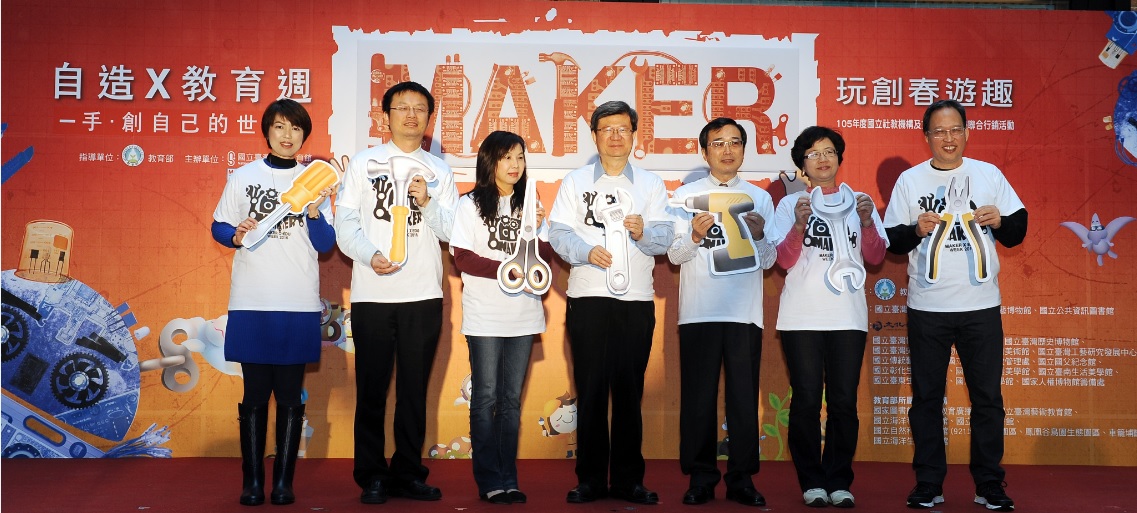 作品製作步驟
The Ministry of Education held a press conference on Januray 9th, 2016, at the National Taiwan Science Education Center, to launch the events of "Maker X Edu Week, Create Your Own Generation" and "Play and Create Spring Fun, a collaboration between national social education and cultural organizations in winter 2016."
The "Maker X Edu Week, Create Your Own Generation" is set to launch from May 5th till May 8th, 2016. A series of other events will also be held from January to May, namely "Maker Space," "Make a Wish" and "Large Creation Procurement." The press conference officially marked the start of the series.
In the meantime, 25 social education and cultural organizations under the Ministry of Education and Ministry of Culture will also be organizing various learning activities in the first half of 2016, including over 280 seminars, over 1,100 workshops, over 300 camps and over 4,700 performances. For the purpose of providing a better life experience during winter vacation and Lunar New Year, the Ministry of Education is collaborating with 25 national institutes to release a "Play and Create Spring Fun, a learning passport for national social education and cultural organizations," which will provide abundant information on performing arts. They will also be joining the many national institutes who organize all the "Maker-" related events starting from January, until the "Maker X Edu week" in May, to invite everybody to join in the Maker experience. This will no doubt help your gain a deeper understading in technology, science and art. With this learning passport, you can easily participate in all the springtime performances, go to museums and libraries, to followi the footsteps of other creative Makers.
During the first week following the press conference, the Ministry of Education will also be showcasing their achievements of two other programs in 2015, the "Cross-domain experience and lifelong learning, a cross-domain value-added development program by national social education institutes" and the "Digital cultural and creative industry and digital education program," to promote the use of these new facilities and cross-domain value-added services. Museums and libraries everywhere are going to be filled with creative Makers this spring, which will lead even more people into the mesmerizing world of Makers, to live the year of 2016 with brand new horizons!