Author:Warm Man—Tsung-Han Lee
Many people complain that they don't have a boyfriend or girlfriend. Some haven't even had one since they were born, but few of them take action to make any changes. I have never had a girlfriend, either, and I could not take it anymore. This was why I wanted to build a machine that provides dating experiences, and Your First Kiss was born!
Materials
1. 3D printing filament
2. BBC micro:bit
3. Motor driver expansion board
4. T-T DC motor
5. Microswitch 6. DuPont Wire
Steps
1. Create a 3D CAD model of a headset, and 3D-print it.
2. 3D printing:The structure of Your First Kiss is simple, which makes the 3D printing easier. Without much modification, it took only a few times of trying before the end product came out.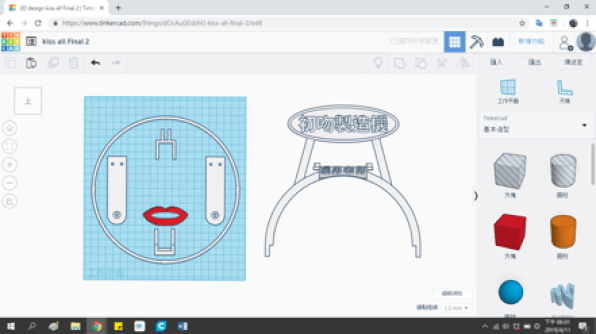 3. Assembly:Assemble the headset to other parts. Tighten the bolt, but not too tight, in case the thermoplastic from 3D printing may crack. Connect the headset to the circuit board and the DuPont wire. Voila!
4. Programming:Use Makecode to write codes for the project in micro:bit. When the sensor detects contacts with the user's mouth, the touching pad will withdraw to the starting position.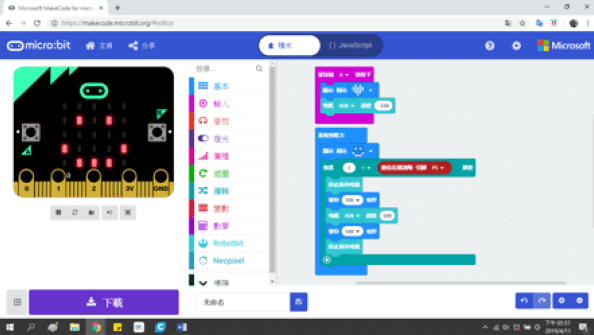 Conclusion
With Your First Kiss, no more worries when your better half is not around, or even if you are alone on New Year's Eve, Valentine's Day, birthday, etc. In the future, before you roll your eyes at any couple's PDA, just build a Your First Kiss, and live happily ever after!
For more projects from Lee, see [Warm Man ] Facebook Fan Page
(Editor:PeiHsuan Lai)