by Han-Ru Xie
The hottest topics over the past two years is Metaverse (MVS)! Metaverse can meet the needs in the manufacturing industry for remote operations, virtual reality model, and simulation of operations, which, in turn, greatly reduce costs of labor and time and attract manufacturers, both at home and abroad, to invest resources to bring the Metaverse to factory floors.
Hyundai Motor & Unity Partner to Build Meta Mobility
Hyundai Motor from South Korea signed an MOU with Unity, a well-known video game software development company. The two teams aim at building a Meta-Factory concept, a digital-twin of an actual factory, with a new metaverse roadmap and platform for Hyundai Motor.
Hyundai Motor is looking forward to use Metaverse technology to monito the physical production line in real time, so as to facilitate supervision and improve productivity. With through virtual methods, it is easier to conduct experiments for production optimization, while saving the time of physically traveling to and from the factory.
AWS IoT TwinMaker for challenges in management
The Amazon IoT TwinMaker by Amazon Web Services (AWS), an Amazon subsidiary, makes it faster and easier for developers to create digital twins of real-world systems. There could be a twin-factory in the virtual world that includes the building, plant, equipment and production lines. With the help of cloud computing to figure out the possible reactions on the scene, companies are able to obtain accurate information for operators to make decisions accordingly.
Amazon has helped the Australian oil and gas company Woodside to solve difficulties in management due to the large factory area.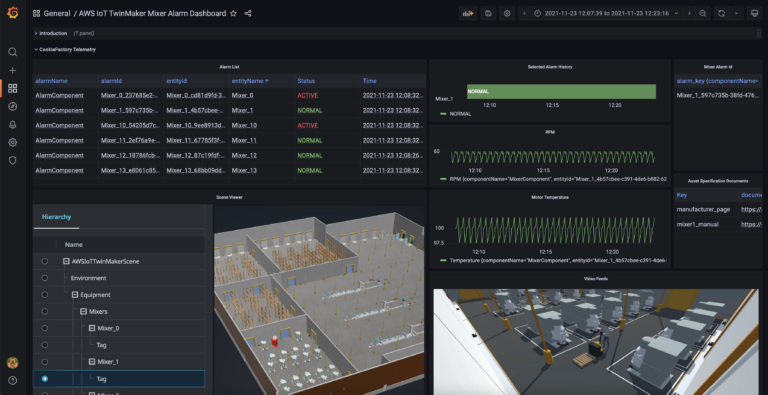 Taiwan drafts plans for future development
Given the current development in human-machine interfaces, such as AR/VR, while taking into account economic benefits, practical implementation, and the overall environment, the industrial applications of digital-twin with Metaverse, in the short-to-medium term, will mainly focus on personnel training, remote maintenance, energy monitoring, and predictive maintenance. In this regard, a few Taiwan-based companies, such as Advantech, Ennoconn, Delta Delta Electronics, have rolled out their strategic roadmap.
In addition, the Intelligent Manufacturing Technology Verification Site by the Industrial Technology Research Center (ITRI) cooperated with a French software corporation Dassault Systèmes SE to set up a 3D-experience center. The center features six themes of solutions in virtual-real integration, cloud collaboration, massive data, digital twin, and systems engineering. With these solutions, small and medium-sized enterprises can have a clearer path toward the future of manufacturing.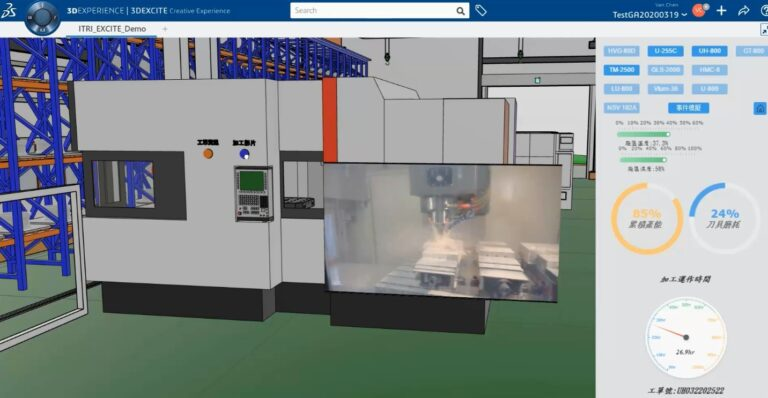 Conclusion
Virtualization in the manufacturing industry can break the constraints of real space, optimize traditional management models, and improve production efficiency. If enterprises can plan in advance, they will be able to get ahead of the game with high factory productivity, when the Metaverse technology is fully implemented in the future.