Do you want to be a maker, get to know the maker community, find maker inspiration, or hang out with other makers? We have put together a list of hands-on maker activities over the coming week. Mark them on your calendar and don't miss them!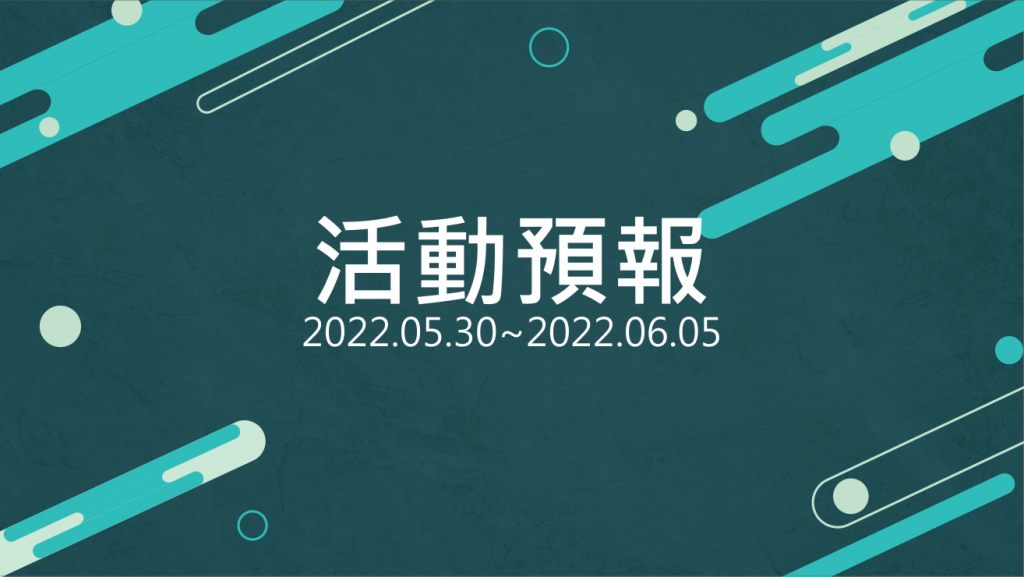 Tuesday, May 31
Asia's New Bay Area x FINDIT Fundraising & Match-making (Pitching Session)
Organizer: Small and Medium Enterprise Administration, MOEA
Venue: 3F., No. 25, Chenggong 2nd Rd., Qianzhen Dist., Kaohsiung City, Taiwan
Time: 13:00 ~ 15:00, 05/31
Wednesday, June 1
Maker's Dream Comes True
Organizer: Maker Inn, TCN Regional Branch, Workforce Development Agency
Venue: To be conducted online. Live stream link to be provided upon registration.
Time: 19:00 ~ 21:00, 06/01
[NCUT Maker Base] DIY Infrared Thermometer
Organizer: NCUT Maker Base
Venue: No. 57, Sec. 2, Zhongshan Rd., Taiping Dist., Taichung City, Taiwan
Time: 13:00 ~ 17:00, 06/01
Thursday, June 2
Advanced Lessons for Startups– Co-branding x Financial Management x Meetup (June Session)
Organizer: The Kids From Lukang Co., Ltd.
Venue: No. 318, Fuxing Rd., Lukang Township, Changhua County, Taiwan
Time: 19:30 ~ 18:00, 06/02 ~ 06/23
Xiabenhow- DIY Cocktail Candle (Taichung Session in June)
Organizer: Xiabenhow
Venue: No. 42, Sanshi S. 8th Ln., Xitun Dist., Taichung City, Taiwan
Time: 19:00 ~ 21:00, 06/02
Sunday, June 5
Class: Hands-on Laser Cutting
Organizer: American Innovation Center (AIC)
Venue: 2F., No. 133, Guangfu S. Rd., Xinyi Dist., Taipei City, Taiwan
Time: 13:30 ~ 16:30, 06/05
TAIPOWER D/S ONE x NMMST: Energy Workshop
Organizer: TAIPOWER D/S ONE
Venue: No. 367, Beining Rd., Zhongzheng Dist., Keelung City, Taiwan
Time: 13:30 ~ 17:00, 06/05
Tree-saving Challeng x DIY Handmade Paper
Organizer: Kaohsiung Film Archive
Venue: No. 10, Hexi Rd., Yancheng Dist., Kaohsiung City, Taiwan
Time: 15:00 ~ 16:30, 06/05