Do you want to be a maker, get to know the maker community, find maker inspiration, or hang out with other makers? We have put together a list of hands-on maker activities over the coming week. Mark them on your calendar and don't miss them!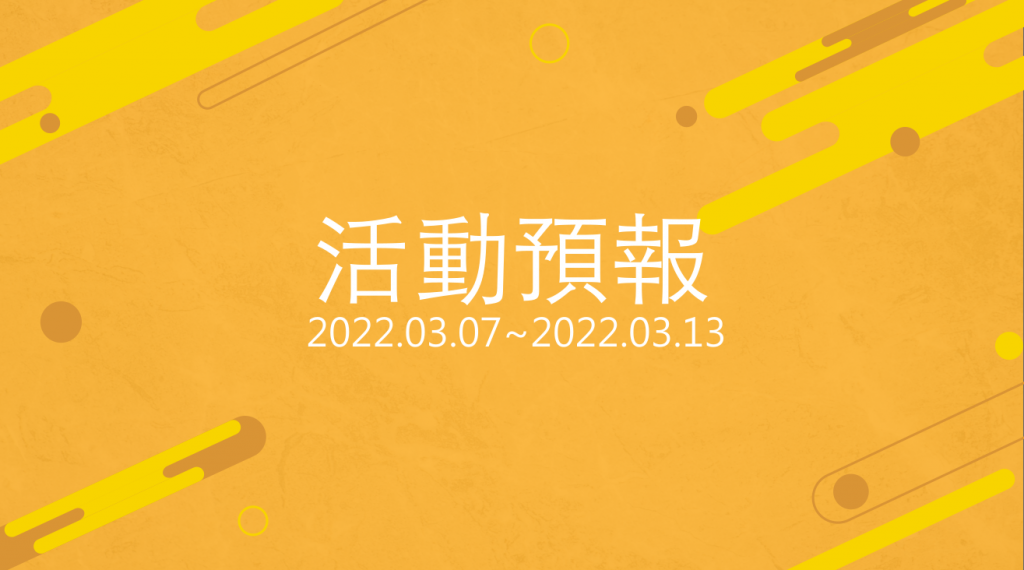 Monday, Mar 7
uDesign x zeczec|Sharing on Crowd-funding (online session)
Organizer: Uniicreative Co., Ltd.
Venue: To be conducted online. Live stream link to be provided after registration.
Time: 14:00 ~ 15:00, 03/07
Wednesday, Mar 9
Social Innovation: Biz Model Design & Practice for Sustainable Local Startups
Organizer: Central Counseling Center of Regional Revitalization
Venue: No. 1, Guangrong N. Rd., Nantou City, Nantou County, Taiwan
Time: 13:00 ~ 16:30, 03/09
Thursday, Mar 10
Local Youth Incubation Workshop|Branding with Innovations
Organizer: Duckstay Hostel (event space rental; accommodation)
Venue: No. 316, Kunming St., Wanhua Dist., Taipei City, Taiwan
Time: 14:00 ~ 16:00, 03/10 ~ 04/14
03-13(日)
[Shibashiba Florist]- DIY Orange-scented Wreath
Organizer: Shibashiba Florist
Venue: No. 128, Jinde N. Rd., North Dist., Taichung City, Taiwan
Time: 10:00 ~ 12:00, 03/13