by Yun-Han Lin
As a DIY enthusiast, it is essential to keep learning and improving existing skills through practice. People can find on YouTube videos for almost all kinds of skills, yet these videos mainly feature tutorials and steps, which are less casual and entertaining. Therefore, here is a list of DIY-related TV programs and reality shows.
Netflix
Blown Away: A competition series that contain much introduction in tools and techniques, which help the audience acquire knowledge on glassblowing. The show also features the thinking process, reflections, and challenges face by the contestants during the production, which many viewers find inspiring and related to DIY works.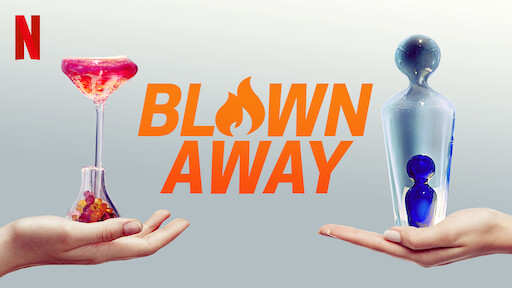 Big Timber: We have built a lot of wooden projects, but little have we thought about how trees are cut down and processed. The protagonist is a bit bizarre and funny. Although there are a few clips on YouTube showing the cutting of slabs, it was the first time I saw the process from the very beginning of cutting down a tree in this show, where I learned more about how difficult it is to obtain woods.
Tiny House Nation: This show has become popular a few years ago in the United States, and each episode features the building of an entire small house, where the design and furniture were built according to the owners' needs. One of the hosts is also a Maker. The show is really inspiring, as about every two episodes, I see a few pieces of furniture or models that I want to try to build.
The World's Most Extraordinary Homes: Documentary miniseries that feature a range of houses in extreme locations or those with challenging surroundings. I want to specifically point out the great choice of the hosts, who are an architect and an actress. The show is casual and interesting, while the ideas for the designs are explained. It does not focus much on the techniques for production though, so it is not as much educational.
Others
Since not everyone subscribes to Netflix, here are some shows from other sources!
That's a Dramatic Change!: A show broadcast on Videoland Japan Channel, and some episodes can be found on YouTube, so users can watch the show without any subscription! The show is not as content-intensive, compared to the ones mentioned above, with fewer construction methods but more personal stories. That being said, I believe everyone who loves to build things on their own must have seen this show. A nostalgic review may lead you to some interesting designs, such as the small design details often seen in Japanese models.
Grand Designs: One of the shows I have been keen to recently, and I do recommend it. It is a British show that has been broadcast in 21 series. Each episode features the building of a new house, and there are also different elements, such as ideas for design, challenges in construction, and confrontation and coexistence with nature. What I am fond of is that it shows the various challenges and setbacks of building a house. The projects range from simple designs to gorgeous ones, and the details of construction methods and furniture production are also portrayed, which is quite entertaining and informative!
Making It: An American reality competition television series on NBC, which is a bit difficult to subscribe to in Taiwan. It is a relatively rare DIY program, as it features craftsmanship with a variety of interesting ideas. Contests are asked to build all kinds of things with their skills and wits and only limited tools. Jimmy Diresta, the godfather of Makers, is also in the show, where he occasionally assists contestants in building their works.