Do you want to be a maker, get to know the maker community, find maker inspiration, or hang out with other makers? We have put together a list of hands-on maker activities over the coming week. Mark them on your calendar and don't miss them!
Wednesday, November 25
Private 5G Networks Application: Industrial Use & Information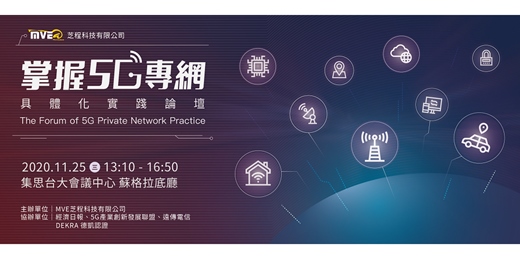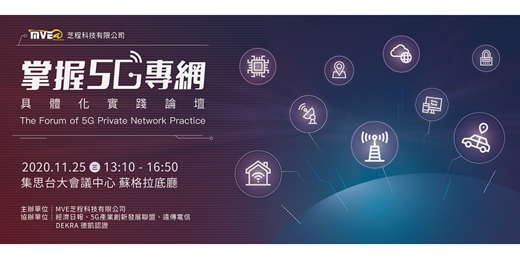 Organizer: Marvelous Microwave Inc.
Venue: No. 85, Sec. 4, Roosevelt Rd., Da'an Dist., Taipei City, Taiwan (B1, GIS NTU Convention Center
Time: 13:10 ~ 16:50, 11/25
Post-pandemic Seminar in Health Subsystem & Digital Transformation
Organizer: Ders Co., Ltd.
Venue: No. 24, Sec. 1, Hangzhou S. Rd., Zhongzheng Dist., Taipei City, Taiwan (2F., Rm. 201, GIS MOTC Convention Center)
Time: 13:30 ~ 17:00, 11/25
Friday, November 27
Sensory Experience Seminar: Drawing & Printing Integration with Digital Imaging
Organizer: Printing Technology Research Institute
Venue: Bldg. A, No. 12, Fuxing 4th Rd., Qianzhen Dist., Kaohsiung City, Taiwan (Convention Center, Kaohsiung Software Technology Park)
Time: 13:30 ~ 17:00, 11/27
TTA CXO Breakfast Meetup #21 AI Application in Disease Prevention
Organizer: Taiwan Tech Arena
Venue: 3F., No. 2, Sec. 4, Nanjing E. Rd., Songshan Dist., Taipei City 105, Taiwan (Taiwan Tech Arena)
Time: 09:30 ~ 11:00, 11/27
Saturday, November 28
AI Trilogy for the Youth- AI 101
Organizer: Rotaract Club of Taipei Paramount
Venue: 5F., No. 56, Minquan W. Rd., Zhongshan Dist., Taipei City 104, Taiwan (Rm. 501)
Time: 13:00 ~ 17:00, 11/28
Maker's Forum: Upgraded Intelligent Manufacturing (Kaohsiung Session)
Organizer: M Zone Maker Space
Venue: No. 8, Lainan St., Yancheng Dist., Kaohsiung City, Taiwan (M Zone, Warehouse 8, The Pier-2 Art Center) (near Penglai Pier-2 Light Rail Station)
Time: 14:00 ~ 17:30, 11/28
[Robotics] Exoskeleton Robot- Future Human-machine Interaction
Organizer: National Formosa University
Venue: No. 100, Wuquan S. Rd., South Dist., Taichung City, Taiwan (2F., International Conference Room)
Time: 14:00 ~ 16:00, 11/28