by Wen-Pei Wang
To assist new hardware developers in crossing the startup threshold, the Mighty Net Hardware Accelerator Program works together with hardware startups, along with the support from Startup Terrace under Small and Medium Enterprise Administration, Ministry of Economic Affairs (MOEA). As of 2019, the program has successfully assisted 24 domestic and foreign hardware startups in early stages, whose process for development and mass production have been greatly shortened to 3 months. This year, the goal is to facilitate the companies to enter the market with a smooth transition.
iPetoi- Dog Toilet to Solve Pet Owner's Problems!
At present, there are more people keeping pets. iPetoi meets all the needs that a pet owner can face and even creates needs that people never think of. According to a survey, 33% of owners find it troublesome to clean up the feces and urine. iPetoi features IoT sensing devices, proximity device that prevents clamp hand, smart flip board, and anti-stickiness urine drainage. It can automatically handle the droppings, and there is a partition to store feces and urine separately, so that pet owners do not have to clean the toilet too regularly. Another 22% of owners see the importance in staying updated on their pe's health conditions. iPetoi makes up for all the shortcomings found in other dog toilets and fully meets consumers' expectations in every facet.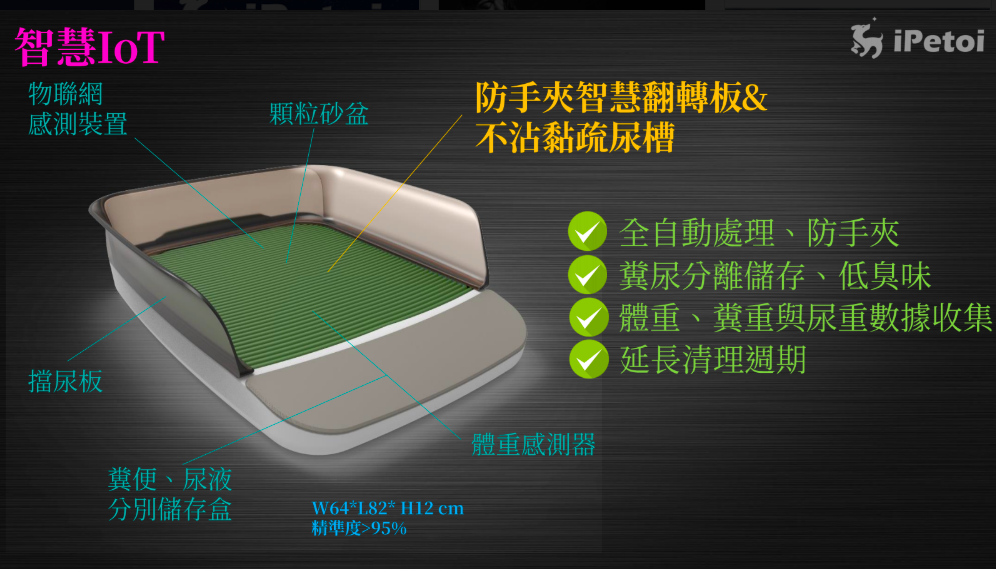 Smart Electric Ant Killer- A Brand New Method
The smart electric ant killer is the most elegant way to get rid of ants and has gained a patent. The electric pin kills ants in a split second and can be put away when not in use, which is perfectly safe for users. Later on, the smart electric ant killer will be integrated with Bluetooth technology and application to be launched on social media in gaming modes. In a sense, you are killing ants like playing Galaga. What is more, AI image recognition could be applied into cellphone applications for users to locate ant nests.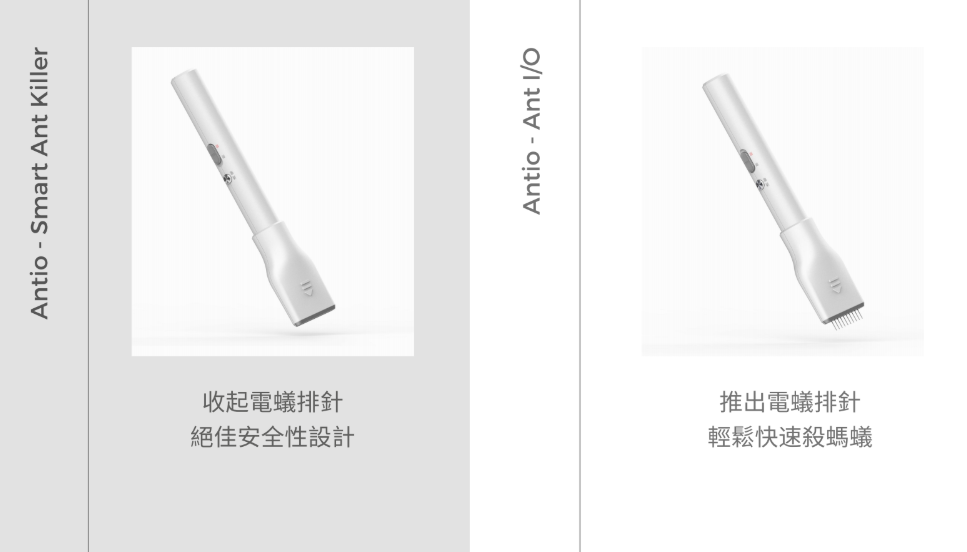 GO+ Headset- Replaces Cellphone & Bluetooth Headset
GO+ headset can serve as not only a music streaming player but also a wireless headset, where users can keep their playlist synced. GO+ developer tries to examine user experience from the consumer's perspective. When people listen to music or access entertaining materials with a headset when they are outdoors, the headset may fall during exercise. Also, users may become anxious when the battery is low, or even when the network connection is not stable which interrupts the playing. Because of all these, GO+ is designed to feature a music player, a heartbeat detector, and even a Bluetooth headset. In the future, it can be integrated with music streaming services such as KKBOX, while heartbeat detection can record all the health data of users during exercise.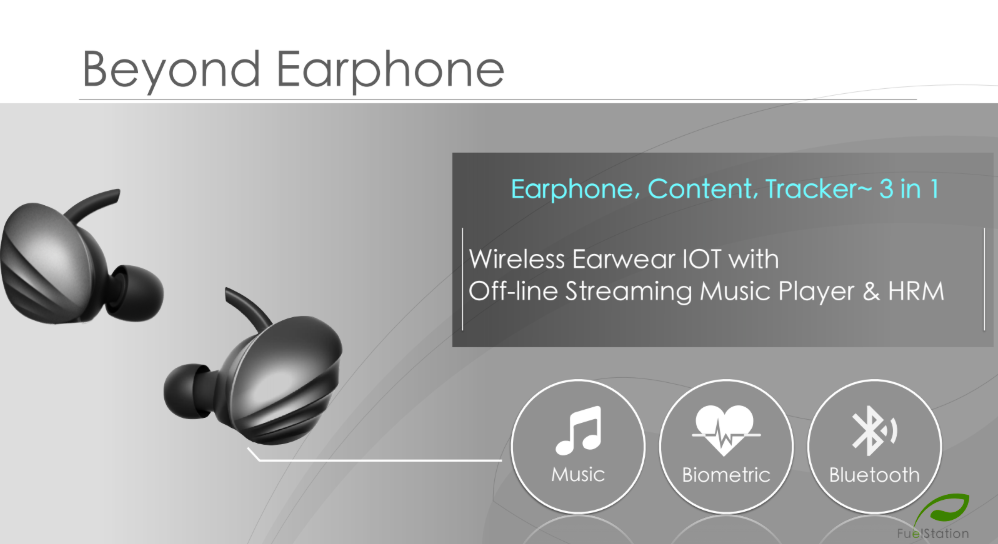 Conclusion
The Mighty Net Hardware Accelerator Program assists startups in assuring the efficiency of production and manufacturing in the beginning. In this way, not only the cost for communications between the startups and the OEM manufacturers is reduced, but it also shortens the time for mass production, shipment, and product launch.