Do you want to be a maker, get to know the maker community, find maker inspiration, or hang out with other makers? We have put together a list of hands-on maker activities over the coming week. Mark them on your calendar and don't miss them!
Tuesday, February 11
Workshop for Unreal AR/VR-based Solutions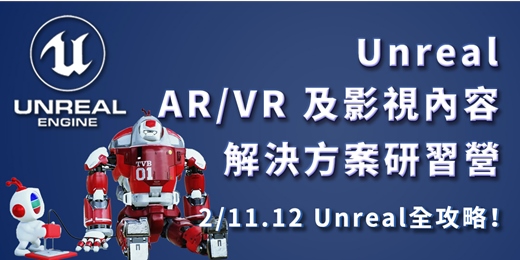 Organizer: Axis 3D Technology, Inc.
Venue: No. 59, Hengshan Rd., Yanchao Dist., Kaohsiung City, Taiwan (B1, Rm. DB103, College of Design Building, Department of Animation and Game Design, Shu-Te University, Shu-Te University)
Time: 09:00 ~ 16:00, 2/11 ~ 2/12
[Maker Inn]- Electronic Cutting Machine: Screen Print Your Own Drawstring Bag
Organizer: Kaohsiung-painting-Penghu-Taitung Regional Branch, Workforce Development Agency, Ministry of Labor
Venue: Maker Inn, KPPT Regional Branch
Time: 18:30 ~ 21:30, 02/11
Wednesday, February 12
[Maker Inn]- Blue Dyeing x Laser-cutting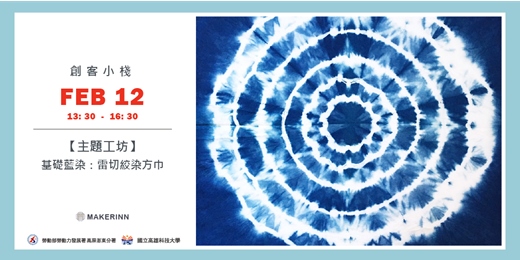 Organizer: Kaohsiung-painting-Penghu-Taitung Regional Branch, Workforce Development Agency, Ministry of Labor
Venue: Maker Inn, KPPT Regional Branch
Time: 13:30 ~ 16:30, 02/12
[Maker Inn]- Wooden Test Tube Vase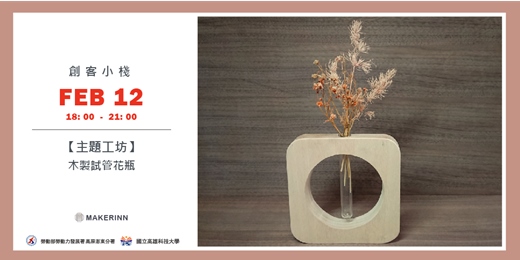 Organizer: Kaohsiung-painting-Penghu-Taitung Regional Branch, Workforce Development Agency, Ministry of Labor
Venue: Maker Inn, KPPT Regional Branch
Time: 18:00 ~ 21:00, 02/12
Thursday, February 13
[Maker Inn]- Introduction to Leather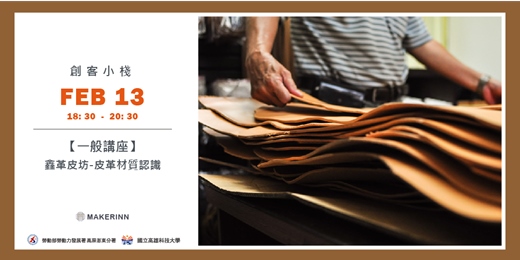 Organizer: Kaohsiung-painting-Penghu-Taitung Regional Branch, Workforce Development Agency, Ministry of Labor
Venue: Maker Inn, KPPT Regional Branch
Time: 18:30 ~ 20:30, 02/13
Programming Theme Workshop- React 101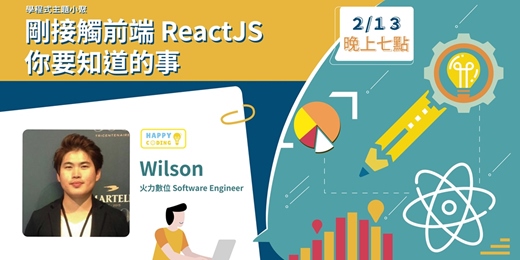 Organizer: Happy Coding
Venue: 8F.-2, No. 1, Taoyuan St., Zhongzheng Dist., Taipei City, Taiwan (ACS)
Time: 19:30 ~ 22:00, 02/13
Sunday, February 16
[Maker Inn]- Woven Paper Coin Purse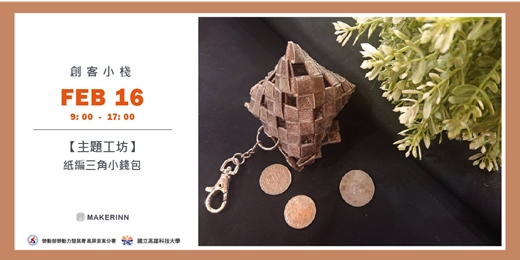 Organizer: Kaohsiung-painting-Penghu-Taitung Regional Branch, Workforce Development Agency, Ministry of Labor
Venue: Maker Inn, KPPT Regional Branch
Time: 09:00 ~ 17:00, 02/16