by Pei-Syuan Lai
In response to social changes and the needs of the times, 2019 Teaching Curriculum under the 12-Year Compulsory Education in Taiwan is rolling out in September. The new curriculum focuses on holistic education where people-oriented programs aim to cultivate "lifelong learners." Courses will be designed based on the three dimensions, Spontaneity, Communication & Interaction, and Social Participation.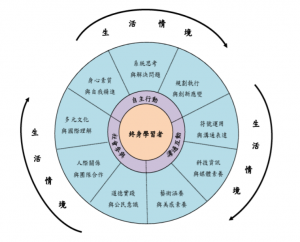 In addition to learned knowledge, the new curriculum also aims at improving core competencies that are not simply knowledge and skills to be tested. It emphasizes holistic developments that integrates learning into daily practices.
Among the new curriculums in the junior and senior high schools, one distinctive change is new subjects in Technology, with Information Technology and Everyday Technologies as its subcategories. These are trends that everyone will have to experience and new fields of study for future generations, especially when there is a growing popularity of the Internet and the rapid development of mobile communications, big data, IoT, digital manufacturing, AI, etc.
Many advanced countries have put great emphasis on the development of science and technology. Therefore, the focus of the new curriculum in Taiwan should aim at cultivating students' technology literacy. Students are expected to use computer science to understand, analyze, and solve problems they face in daily lives. They should also possess the ability in using information systems as well as achieving self-advancement, logical thinking, execution, and innovation.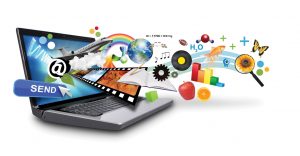 (Source: The University of British Columbia)
In terms of Information Technology, course contents will cover Algorithm, Programming, System Platform, Data Representation, Processing and Analysis, Application of Information Technology, Information Technology and Human Society, etc. Topics in Everyday Technologies will cover The Essence of Technology, Design & Production, Application of Technology, Technology & Society, etc. All courses and subjects are designed to develop students' abilities in creative design and computational thinking. The goal is to cultivate students' technology literacy in the information society we all live in today.
Conclusion
The new curriculum is enacted in accordance with national policies, and it is hoped to enrich the education in Taiwan with a momentum that can boost the competitiveness of students and the general public.