by Pei-Syuan Lai
Taiwan's education system is built upon sending students to higher education. Because of this, class schedule and teaching guidelines at schools of all levels put much emphasis on subjects to be tested in the entrance exam. When mid-terms are around the corner, class periods for life science and technology, computers, and so on are often used as makeup sessions to prepare students for the coming exam.
However, the coming up 2019 Teaching Curriculum by the Ministry of Education (MOE) adds in the syllabus for Life Science and Technology and Science and Technology. From now on, computer programs and life science that have been long overlooked have the opportunity to turn over a new leaf. But the question is, is the education ready for this wave of reform?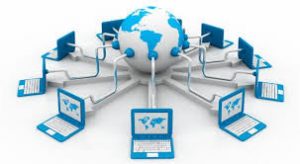 Is the hardware already in place?
When it comes to information technology, the first thing that people think of is the Internet. This is a great challenge for schools in rural areas, where the reception is poor and the bandwidth is not capable of providing stable Internet service for multiple computers at the same time. In addition, when students go home, they may not have devices of equivalence to review what they learn in school. When the most basic hardware is not efficient enough, it is hard to implement the new teaching curriculum, no matter how well-designed the tools are.
Fortunately, to implement the new curriculum, the K-12 Education Administration under MOE has allocated budget to purchase new hardware since the year of 2018 academic year. The purpose is to narrow the information gap. Teachers, students, and non-governmental organizations of all levels are encouraged to serve in remote areas. It is hoped that by building an environment that is conductive to learning through information technology, the digital divide between urban and rural areas can be narrowed.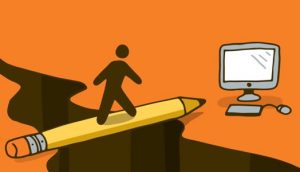 Are the teachers ready?
Parents and scholars have also raised questions about how to address the lack of teachers with backgrounds in science and technology and whether there are enough school hours for the elective courses. In addition, with the rapid development of technology, teachers that are now teaching may not be entirely qualified to teach the new courses. They may have to acquire professional knowledge in the field by receiving training and taking lessons.
To address this issue, the K-12 Education Administration has planned empowerment programs to train qualified teacher. Local governments have also received subsidies to assist teachers in receiving certificate of proficiency.
Conclusion
Compared with other advanced countries, IT and life science courses in Taiwan are years behind. Now, this field is regaining people's attention and incorporated into the new teaching curriculum. Changes are foreseeable in the starting phase, but the government has enacted supporting programs in response. It is hoped that in the following semester in September, new courses can be successfully implemented, so that each student can develop the ability to think and build independently.