by: Liang-Jie Lin
"Assessing people's hearing; that is what I do every day," said Zhong-Ren, Wu, a member of FABLAB Tainan. Wu believes that although there is no direct connection between being an audiologist and a Maker, as long as problems can be solved with creation, everyone can be a Maker.
"I make my toys using materials and parts from the recycling bin at home." Wu often feels cheerful when he finds disposed items to be reusable again. Because of this, he also finds that he quite enjoys making things with his own hands.
PunPlace Shows Me All Possibilities
Wu talked about the project that he had been working on, which was a tracked vehicle. Wu participated in a contest in high school when he built a solar-powered vehicle, and that gave him the idea of building tracked vehicles today. Wu believes that he is able to build four-wheelers. However, he decided to build tracked vehicles, although tried by only a handful of people, for they can conquer all terrains.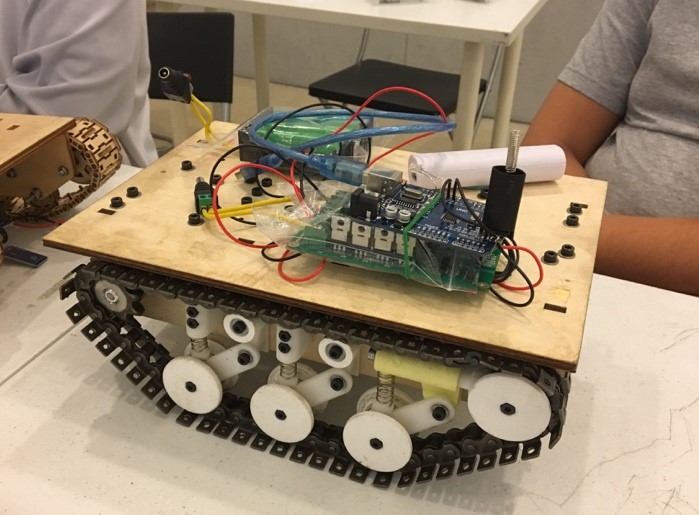 PunPlace provides perfect space and equipment, but what attracts Wu most is the occasion where people in the community exchange ideas. It shows that everyone enjoys the feeling of doing things for a common interest.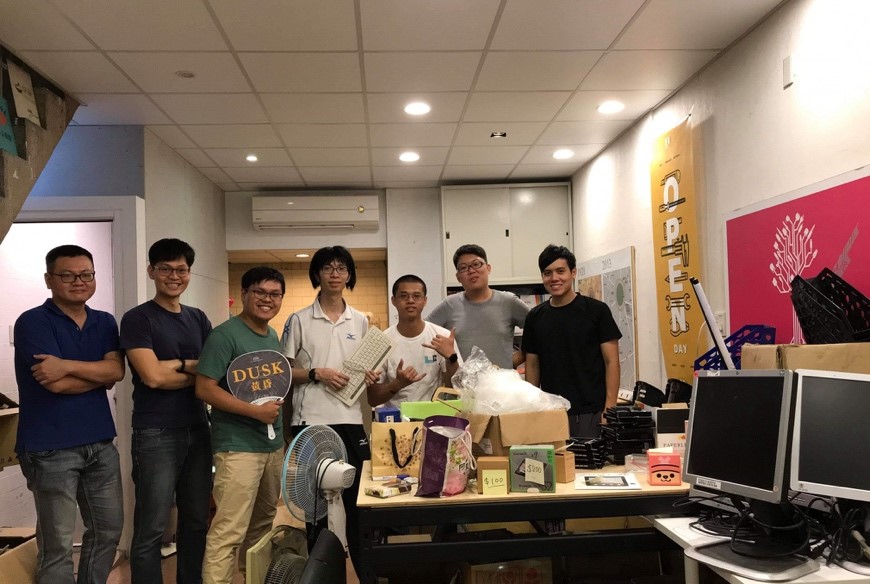 Increased Work Efficiency with a Maker Mindset!
When I started my internship in a hospital, I found that patients' medical records often got mixed up due to different personnel at different shifts. In addition, people had different ways of recording. To facilitate tracking patients' information as well as transition to the medical staff that takes over next, Wu invented a "dial board" where people can mark a patient's information using the knobs and buttons. The board proves to be quite handy and makes everyone so much easier.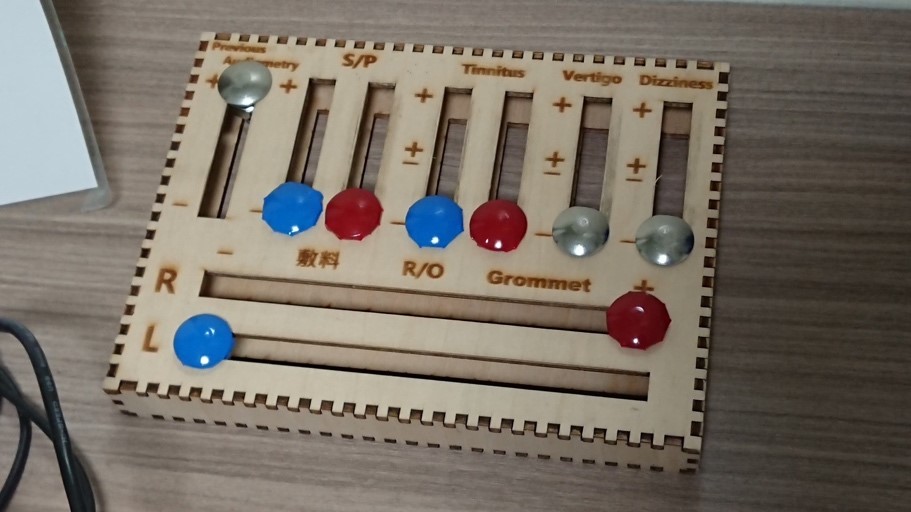 Another work made by Wu is a laser-cut board. Wu got the idea from the Monopoly board game. The board shows the status of personnel, clinic appointments, chartered administrative work, etc.Everyone can update new information at work by simply moving the pieces on the board.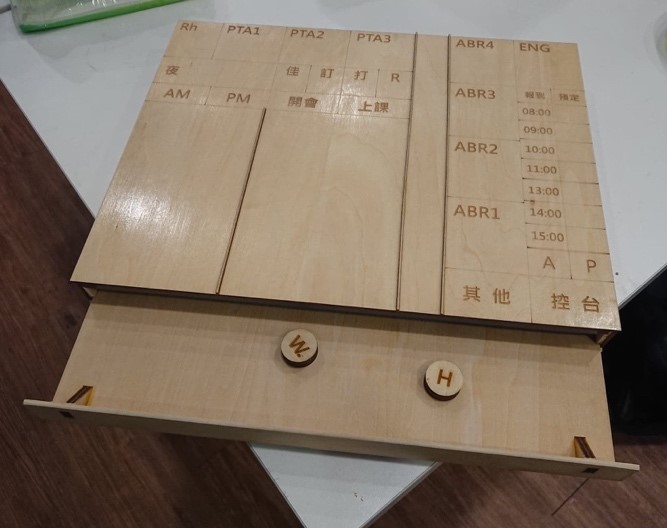 Conclusion
"My childhood dream was to be an inventor." Wu found out that he could design, produce, and modify a piece of work on his own. That was when he set a goal to become a Maker and can make better use of his time to create more works.
At the moment, Wu is going to build a device similar to a three-dimensional maze that can assist patients in rehabilitation. The project is currently under review.